OSGeo
The Open Source Geospatial Foundation (OSGeo) is a not-for-profit organisation whose mission is to foster global adoption of open geospatial technology.
OSGeo projects
The projects listed here offer freely available tools and technologies under an open source license.
A small selection of the large number of projects:
MapGuide Open Source & FDO
MapGuide Open Source is a web-based platform that enables users to develop and deploy web mapping applications and geospatial web services. FDO Data Access Technology is an API for manipulating, defining and analysing geospatial information regardless of where it is stored.
MapGuide & FDO were Autodesk commercial products submitted to OSGeo in March 2006.
QGIS

QGIS is the leading Free and Open Source Desktop GIS. It allows you to create, edit, visualise, analyse and publish geospatial information on Windows, macOS en Linux.
GDAL/OGR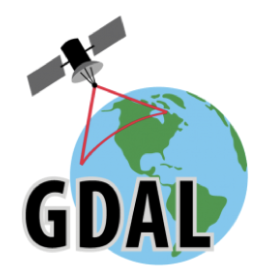 GDAL is a C++ translator library for more than 200 raster and vector geospatial data formats. It offers an API for a variety of languages such as C, C++, Python, Perl, C# and Java